Mt.Barney is a bloody great hike no matter which route you take. Well you know you've earnt a beer at the end of a day on this summit. Today it would be Logan's Ridge. I've done this one once before with great mates Hank and Tony. Today was solo.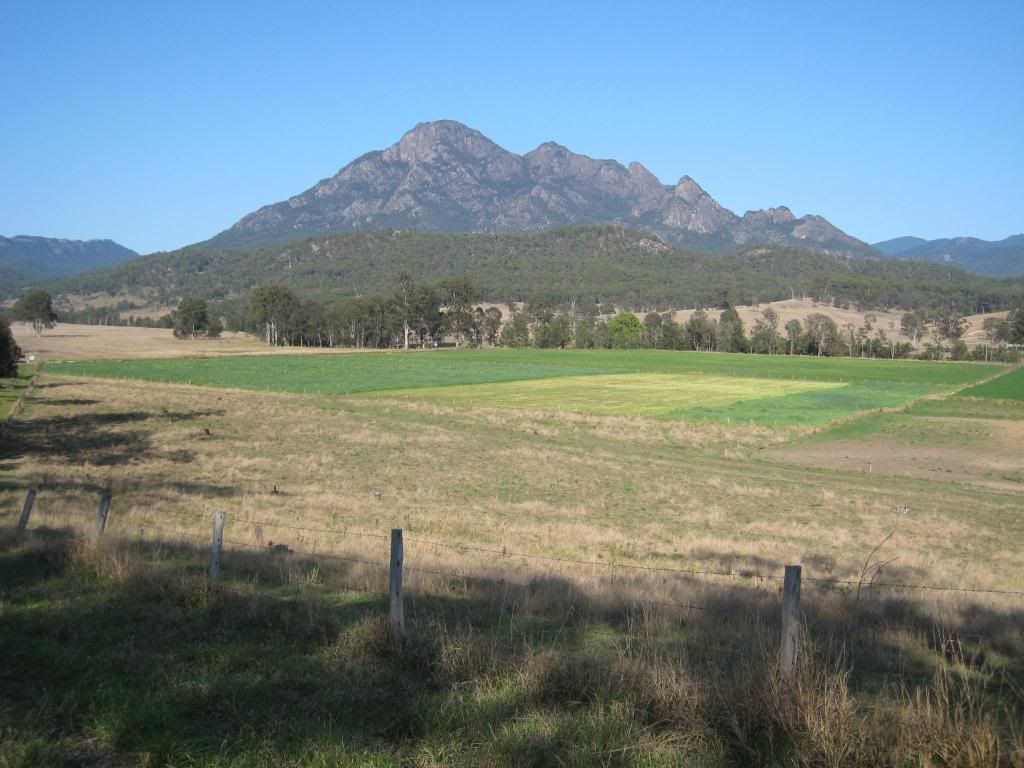 It started hot and only got hotter. At the summit, I saw some very dark clouds moving across from the coast with my very own fireworks display:-/ I didn't think twice about high-tailing down Pheasants Ridge (the normal route) and made it back to the car 2 minutes before the heavens opened with a fury. OMG what a storm. I was flat out dodging sticks falling from gum trees on my way home. 6 o'clock news tonight showed just how close that wierd weather pattern was to creating a tornado, yes a tornado.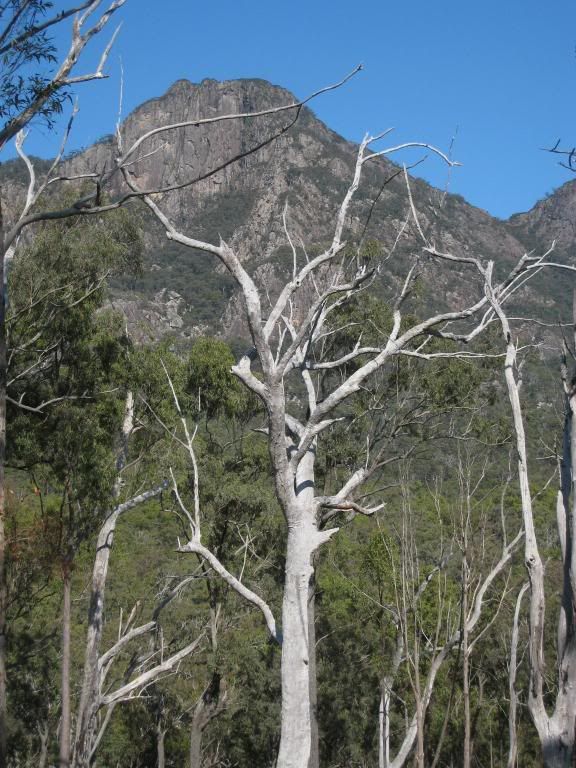 Logan's Ridge is a great scramble. You can't really call it a hike. There's very little flat ground. The views are just grand; from Mt.Maroon in the north to Mt.Lindsay off to the southeast.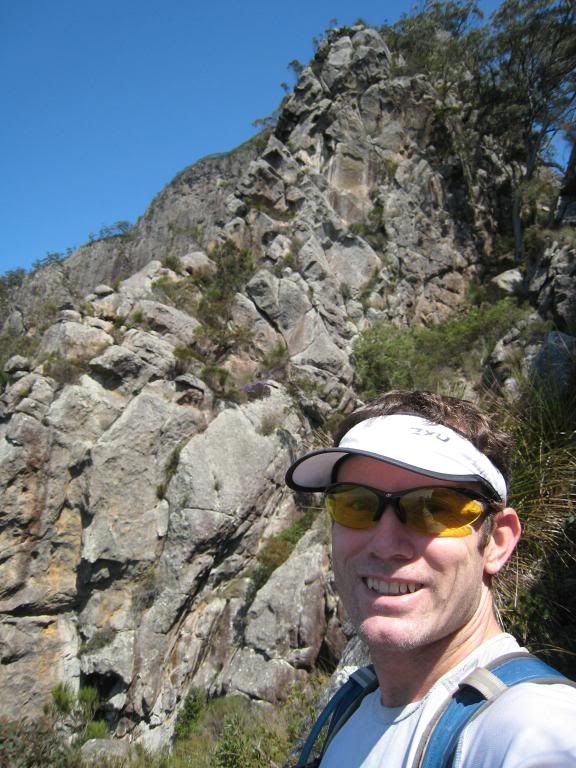 I saw a rare rock wallaby today, and this yellow spotted monitor.